Joined

Jul 20, 2016
Messages

955
The Misconception: You should focus on the successful if you wish to become successful.

The Truth: When failure becomes invisible, the difference between failure and success may also become invisible.
In New York City, in an apartment a dozen blocks west of Harlem, above trees reaching out over sidewalks and dogs pulling at leashes and conversations cut short to avoid parking tickets, a group of professional thinkers once gathered and completed equations that would both snuff and spare several hundred thousand human lives.
...
In some years of World War II, the chances of a member of a bomber crew making it through a tour of duty were about the same as calling heads in a coin toss and winning. As a member of a World War II bomber crew, you flew for hours above an entire nation that was hoping to murder you while you were suspended in the air, huge, visible from far away, and vulnerable from every direction above and below as bullets and flak streamed out to puncture you. "Ghosts already," that's how historian Kevin Wilson described World War II airmen. They expected to die because it always felt like the chances of surviving the next bombing run were about the same as running shirtless across a football field swarming with angry hornets and making it unharmed to the other side. You might make it across once, but if you kept running back and forth, eventually your luck would run out. Any advantage the mathematicians could provide, even a very small one, would make a big difference day after day, mission after mission.

As with the torpedo problem, the top brass explained what they knew, and the Panel presented the problem to Wald and his group. How, the Army Air Force asked, could they improve the odds of a bomber making it home? Military engineers explained to the statistician that they already knew the allied bombers needed more armor, but the ground crews couldn't just cover the planes like tanks, not if they wanted them to take off. The operational commanders asked for help figuring out the best places to add what little protection they could. It was here that Wald prevented the military from falling prey to survivorship bias, an error in perception that could have turned the tide of the war if left unnoticed and uncorrected. See if you can spot it.

The military looked at the bombers that had returned from enemy territory. They recorded where those planes had taken the most damage. Over and over again, they saw that the bullet holes tended to accumulate along the wings, around the tail gunner, and down the center of the body. Wings. Body. Tail gunner. Considering this information, where would you put the extra armor? Naturally, the commanders wanted to put the thicker protection where they could clearly see the most damage, where the holes clustered. But Wald said no, that would be precisely the wrong decision. Putting the armor there wouldn't improve their chances at all.

Do you understand why it was a foolish idea? The mistake, which Wald saw instantly, was that the holes showed where the planes were strongest. The holes showed where a bomber could be shot and still survive the flight home, Wald explained. After all, here they were, holes and all. It was the planes that weren't there that needed extra protection, and they had needed it in places that these planes had not. The holes in the surviving planes actually revealed the locations that needed the least additional armor. Look at where the survivors are unharmed, he said, and that's where these bombers are most vulnerable; that's where the planes that didn't make it back were hit.

Taking survivorship bias into account, Wald went ahead and worked out how much damage each individual part of an airplane could take before it was destroyed – engine, ailerons, pilot, stabilizers, etc. – and then through a tangle of complicated equations he showed the commanders how likely it was that the average plane would get shot in those places in any given bombing run depending on the amount of resistance it faced. Those calculations are still in use today.
You must remind yourself that when you start to pick apart winners and losers, successes and failures, the living and dead, that by paying attention to one side of that equation you are always neglecting the other. If you are thinking about opening a restaurant because there are so many successful restaurants in your hometown, you are ignoring the fact that only successful restaurants survive to become examples. Maybe on average 90 percent of restaurants in your city fail in the first year. You can't see all those failures because when they fail they also disappear from view. As Nassim Taleb writes in his book The Black Swan, "The cemetery of failed restaurants is very silent." Of course the few that don't fail in that deadly of an environment are wildly successful because only the very best and the very lucky can survive. All you are left with are super successes, and looking at them day after day you might think it's a great business to get into when you are actually seeing evidence that you should avoid it.
Survivorship bias pulls you toward bestselling diet gurus, celebrity CEOs, and superstar athletes. It's an unavoidable tick, the desire to deconstruct success like a thieving magpie and pull away the shimmering bits. You look to the successful for clues about the hidden, about how to better live your life, about how you too can survive similar forces against which you too struggle. Colleges and conferences prefer speakers who shine as examples of making it through adversity, of struggling against the odds and winning. The problem here is that you rarely take away from these inspirational figures advice on what not to do, on what you should avoid, and that's because they don't know. Information like that is lost along with the people who don't make it out of bad situations or who don't make it on the cover of business magazines – people who don't get invited to speak at graduations and commencements and inaugurations. The actors who traveled from Louisiana to Los Angeles only to return to Louisiana after a few years don't get to sit next to James Lipton and watch clips of their Oscar-winning performances as students eagerly gobble up their crumbs of wisdom. In short, the advice business is a monopoly run by survivors. As the psychologist Daniel Kahneman writes in his book Thinking Fast and Slow, "A stupid decision that works out well becomes a brilliant decision in hindsight." The things a great company like Microsoft or Google or Apple did right are like the planes with bullet holes in the wings. The companies that burned all the way to the ground after taking massive damage fade from memory. Before you emulate the history of a famous company, Kahneman says, you should imagine going back in time when that company was just getting by and ask yourself if the outcome of its decisions were in any way predictable. If not, you are probably seeing patterns in hindsight where there was only chaos in the moment. He sums it up like so, "If you group successes together and look for what makes them similar, the only real answer will be luck."
"The harder they looked, the less they saw. And so it is with luck – unlucky people miss chance opportunities because they are too focused on looking for something else. They go to parties intent on finding their perfect partner and so miss opportunities to make good friends. They look through newspapers determined to find certain type of job advertisements and as a result miss other types of jobs. Lucky people are more relaxed and open, and therefore see what is there rather than just what they are looking for." – Richard Wiseman in an article written for Skeptical Inquirer
The Misconception: You should focus on the successful if you wish to become successful. The Truth: When failure becomes invisible, the difference between failure and success may also become invisib…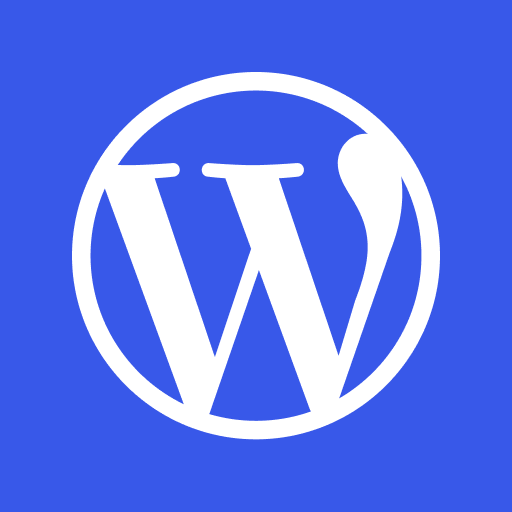 youarenotsosmart.com